Environment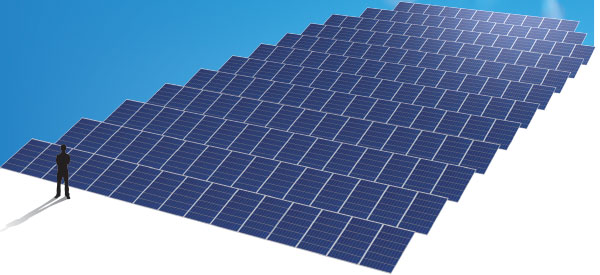 We've installed solar for a brighter future
The graphic above represents the 174 panels of our new solar array. This 46.1Kw system means that 60-70% of the electricity required by our Mt Waverley depot now comes from the sun.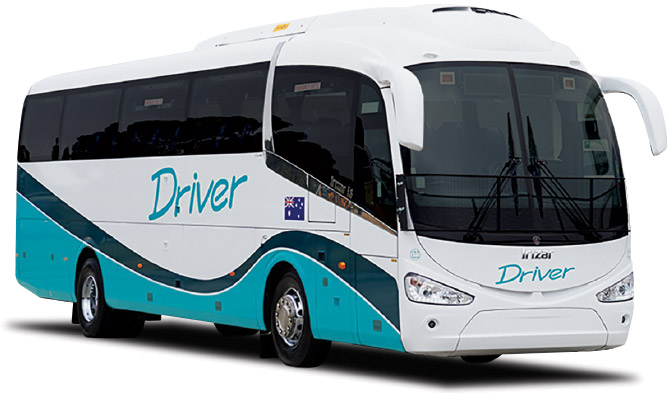 Fleet emissions
Our fleet is being progressively updated to vehicles meeting the highest European emission standards. We currently have 73 vehicles meeting the Euro 5 standard, which is 58% of our fleet. We use AdBlue (AUS 32) which converts toxins in diesel emissions into harmless water and nitrogen.
Water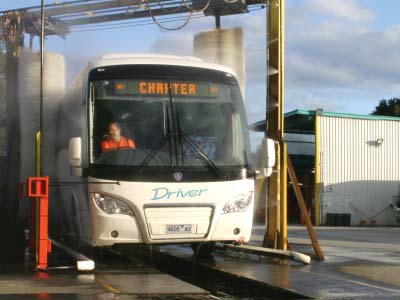 You may have noticed that our vehicles are always immaculate in presentation. This is partly because of our automated bus wash. This bus wash recycles its own water.
We also capture all the water off our depot roof with a 35,000 litre storage tank, this is for depot use such as workshop steam cleaning and the garden.
Environmental management System (EMS)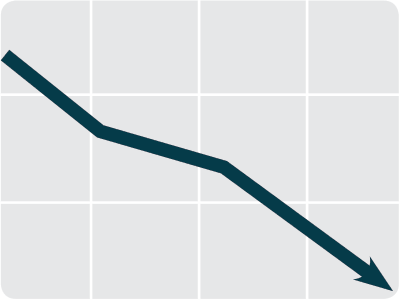 We have implemented an environmental management system to measure and monitor electricity, water, paper, fuel and carbon tons with a view to continued consumption reduction