Our History
---
1931 to 1939
(Click on photos to enlarge) - Images free to share and distribute
March 31 1931 saw the Driver Brothers commence transit operation on the Camberwell-Glen Iris route 81A (now 612) in the eastern suburbs of Melbourne.
In December 1930, Eric and Reg Driver began to build their first two buses at their father's bodyworks, Grant Brothers. They had previously worked in the family body building business, quite often building bus bodies for other people. They recognised passenger transport to be a lucrative growth area and with their father's assistance built 7 passenger motorcab bodies on two Pontiac 29-6s.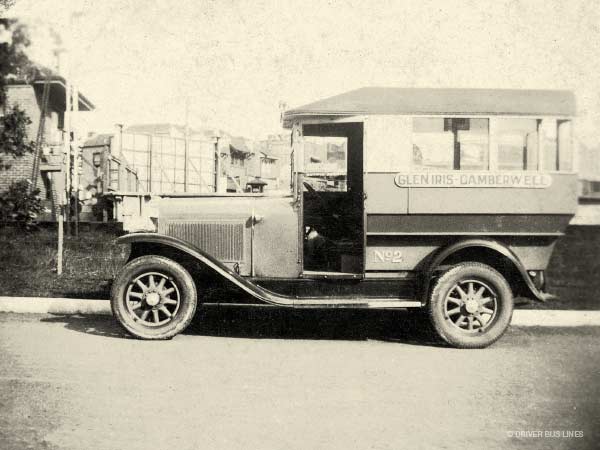 Their first year was successful, but competition on the Camberwell-Glen Iris route began to increase and eventually 11 motorcabs were working the route. Driver Brothers bought out one of the other operators along with his GMC, and added a Cleveland motorcab of their own. They eventually determined the route could not sustain 11 motorcabs and their financial situation was deteriorating rapidly.
In a make or break effort they approached the licensing authority and endeavoured to have the Camberwell-Glen Iris route gazetted as a bus run providing sole rights to the licensee.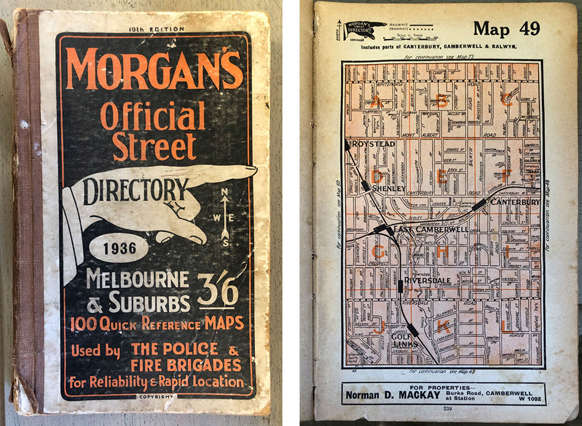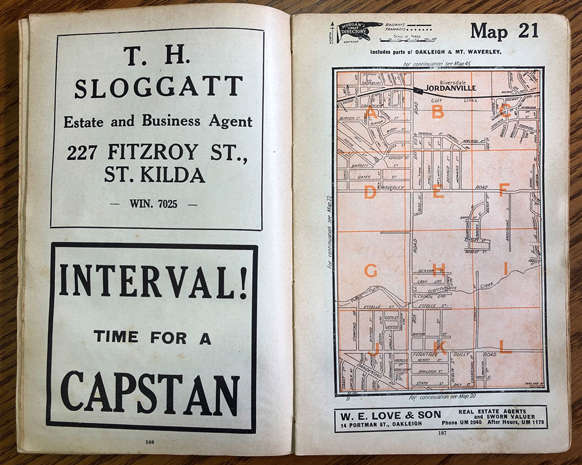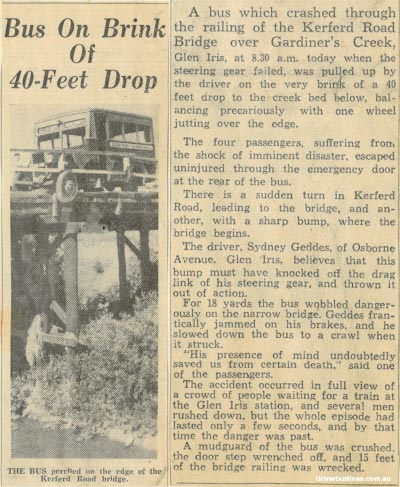 The application was granted in 1934 and two 12 passenger Bedford buses were immediately put into service and all but one of the 11 motorcabs moved off, giving Driver Brothers nearly sole operation of the service. The other operators were not aware that they could have applied for licenses and remained on the route! The remaining operator worked the route for a while with Driver Brothers but eventually sold his bus and licence to them.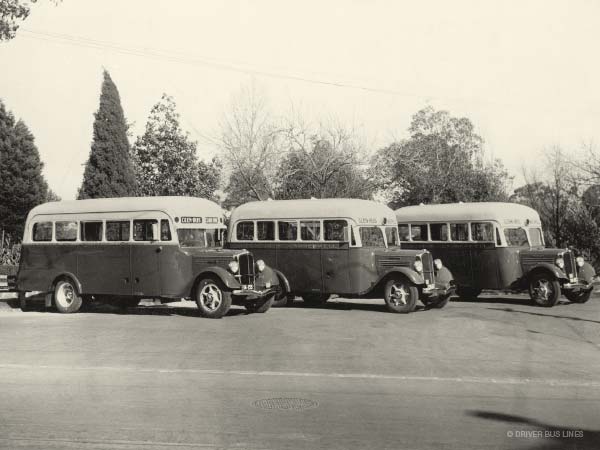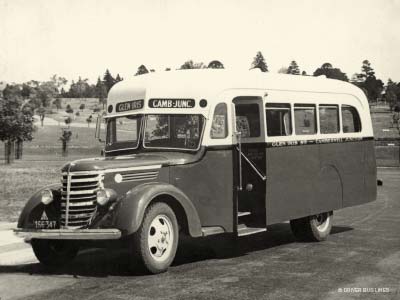 By late 1935 Driver Brothers were the sole operators on Camberwell-Glen Iris and two additional 12 passenger Federals were purchased to meet demand.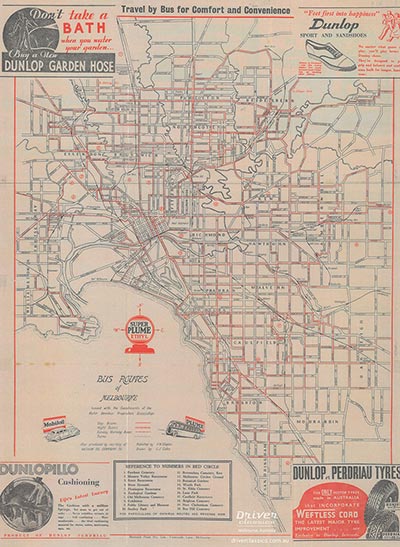 Driver Brothers at the time had a preference for the sturdy American built Federals and further purchases were made, this time seating capacities increased to 19 (One of the 19 passenger Federals, #2 a 1936 model, has been restored and has again resumed the #2 position in the Driver fleet).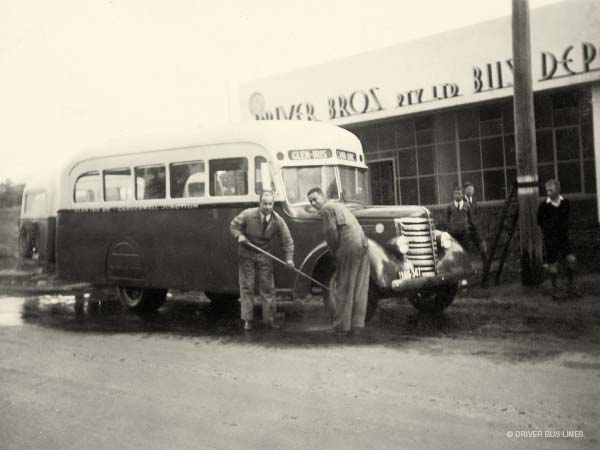 ---
1940 to 1969
(Click on photos to enlarge) - Images free to share and distribute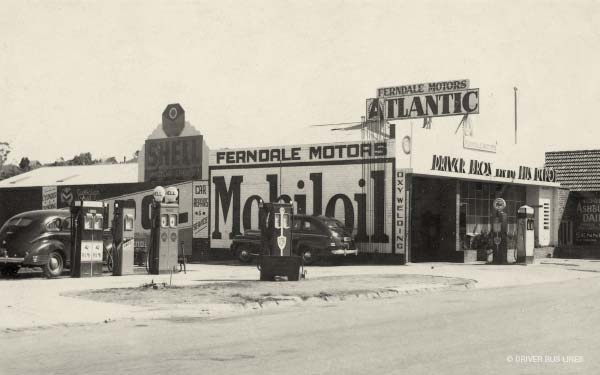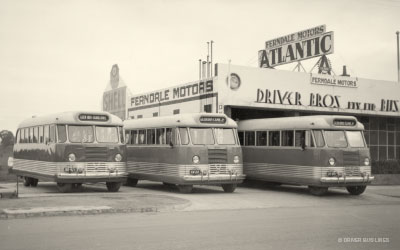 The war years were a dark and difficult time for Australia and the world. During 1942, the Driver Brothers business had been classified as 'protected' meaning it was deemed an essential service that must be kept operating. The government had proposed to compulsorily acquire one of the newest buses in the fleet, Federal No.3 AY-444 for full time troop conveyance. This would have had a dramatic effect on the continued operation of the business but the plan was eventually scrapped. Petrol quotas and rationing were also introduced at this time with a bare minimum being allotted for bus use making fleet operation difficult.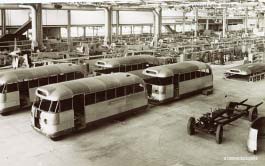 At the conclusion of the war, General Motors began selling the UK sourced General Motors Bedford OB bus chassis with a GM-H designed and locally built body as a complete unit. With US currency restrictions to be introduced on January 1 1948 restricting trade with the USA, bus companies needed to change from the traditional US sourced chassis'. Driver Brothers purchased some of the first Bedford OBs released. When the upgraded and larger Bedford SB chassis was introduced, Driver Brothers placed more orders and continued purchasing Bedfords for the next 30 years.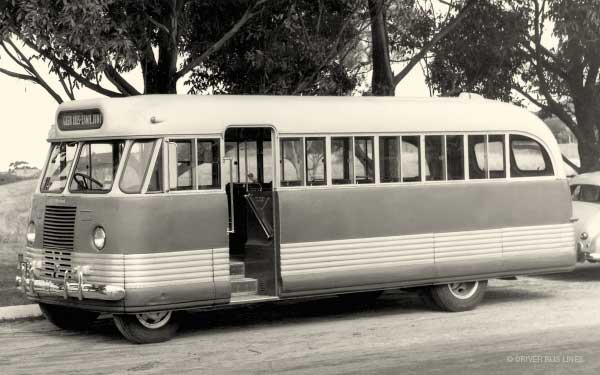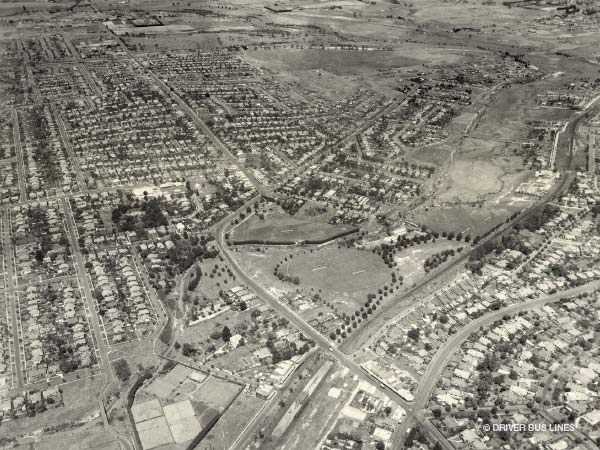 1960 marked further expansion, with the route service extending to Melbourne's first regional shopping Centre, Chadstone. Charter also began to increase and the fleet reflected this with an additional vehicle added each year.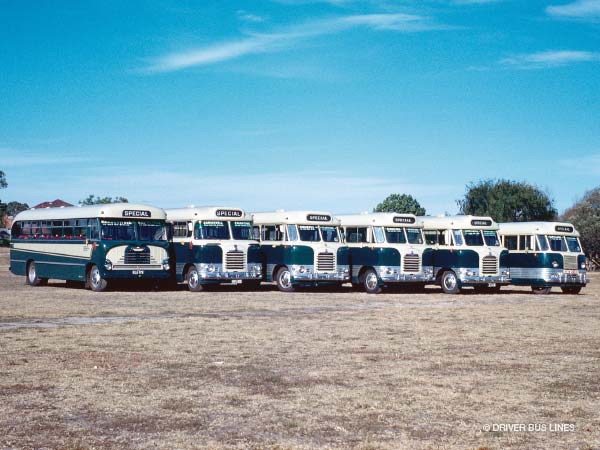 In 1962 Driver Brothers Pty Ltd changed its name to Driver Bus Lines Pty Ltd.
In 1967, Eric's eldest son Daryl joined the company and Eric's second son Gary joined in 1970.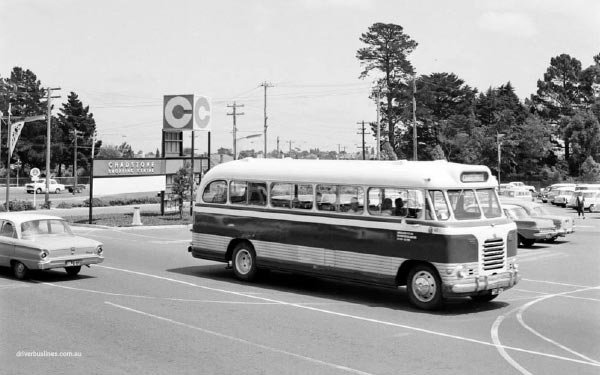 ---
1970 to 1979
(Click on photos to enlarge) - Images free to share and distribute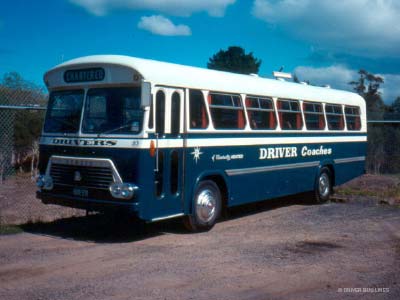 In 1970 the first charter coach was purchased to provide a more up-market service. Although very basic by today's standards, it did enable Driver Bus Lines to effectively offer quality overnight extended interstate and intrastate tours.
1975 signalled the arrival of the first GM coach, an ex Ansett Pioneer Scenicruiser and with this purchase, Driver Bus Lines became a preferred day tour supplier to Ansett Pioneer. The GMC Scenicruiser set the scene for future vehicle standards and although short lived in the company, GM powered Denning coaches became the standard.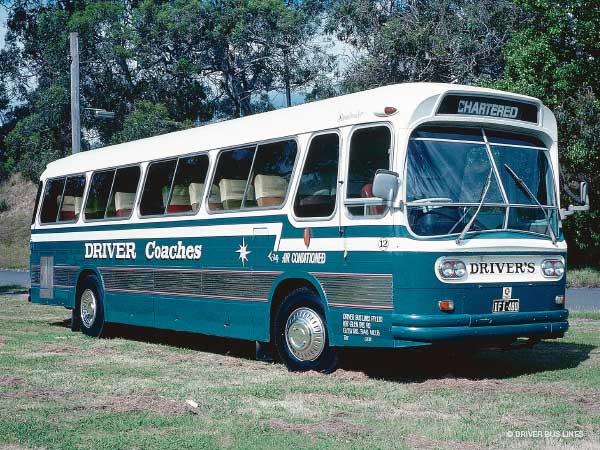 Further transit expansion occurred in 1978 with the takeover of Curren's Camberwell-Box Hill service.
Reg Driver (Daryl and Gary's uncle) passed away in January 1981. He will be fondly remembered for his role in establishing and guiding the success of Driver Bus Lines. Eric Driver (Daryl and Gary's dad) passed away in July 1982, at the age of 78, after 51 years in buses. Those who knew him, valued and admired him for his kindness, strong character and business ability.
---
1980 to 1989
(Click on photos to enlarge) - Images free to share and distribute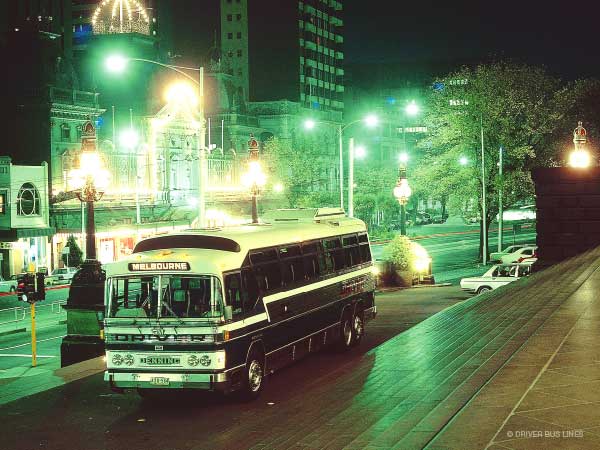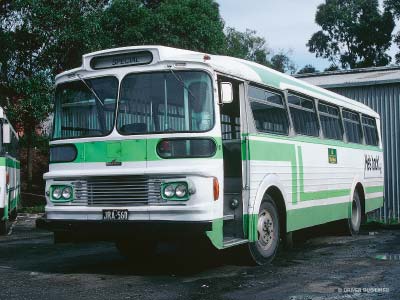 During the 1980's the State Labor Government embarked on a plan to rationalise private transit operators in Melbourne. In order to protect the original service that Eric and Reg pioneered, Daryl and Gary took up the Government challenge of "Go or Grow" and in 1986 acquired the 29 buses and licences of Shave Bus Service.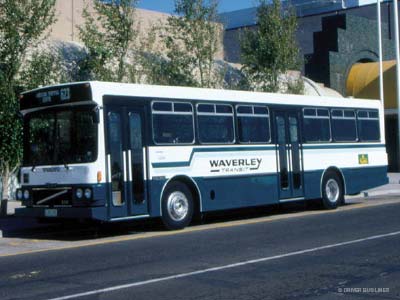 This gave Driver Bus Lines an efficiently sized transit base for any future Government planned threat. The new company was renamed Waverley Transit. Two years later, after approving the purchase of Waverley Transit, the State Labor Government called for tenders on all Melbourne routes and awarded Waverley Transit's 3 routes and 7 of a neighbouring operator to a new entrant in Melbourne's transit services. The new entrant, artificially created for the purpose of open tendering, had 60 buses and no routes to operate them on.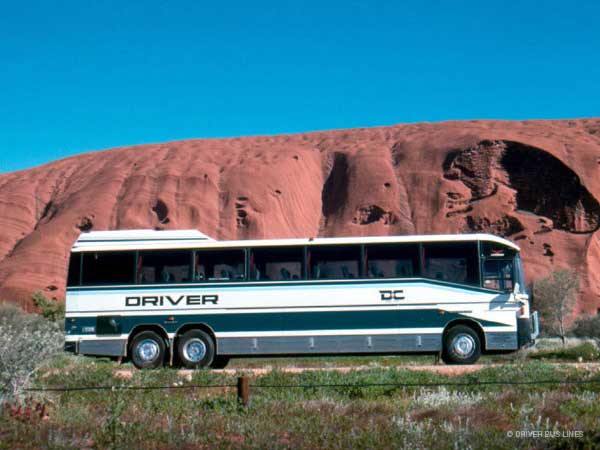 Waverley Transit, with the support of all Melbourne's bus operators, took the State Labor Government to the Supreme Court and this resulted in a finding that the Government had acted improperly and an order was made quashing the contract with the new entrant.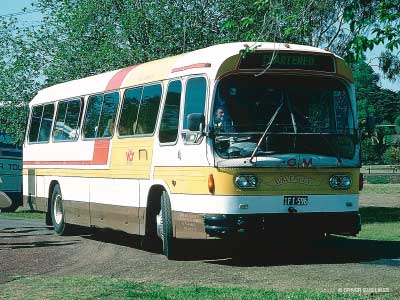 The State Labor Government appealed and Waverley Transit launched a counter appeal resulting in another victory for Waverley Transit and the private operators. This established that private route operators owned their own licences and routes.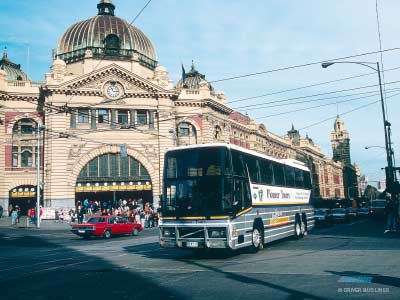 During May 1989 Driver Bus Lines acquired the Melbourne day sightseeing operation of Pioneer Trailways (previously Ansett Pioneer) and began operating sightseeing day tours in Melbourne and around Victoria under the name of Pioneer Tours.
---
1990 to 1999
(Click on photos to enlarge) - Images free to share and distribute
In February 1991, Pioneer Tours achieved worldwide recognition when it became Gray Line of Melbourne and accordingly changed its name to Pioneer Gray Line.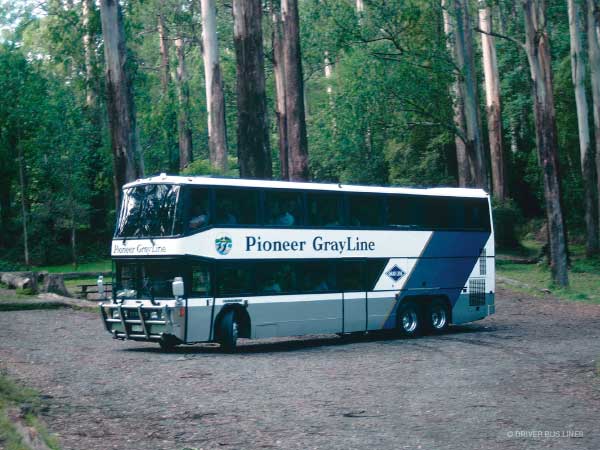 Pioneer Gray Line then set up a network of operators under the Gray Line banner throughout Australia and New Zealand to enable common recognised branding and joint promotion of sightseeing for the entire network. The Gray Line Australia and New Zealand operators offered the largest range of sightseeing tours in the South Pacific region.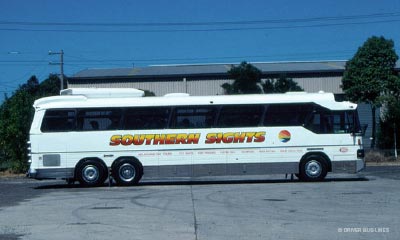 In May 1992, Driver Bus Lines acquired the transit operation of Nuline Bus Service, consisting of six buses and licences. During October 1992, a second day tour brand was launched in Melbourne under the name of Southern Sights, later Great Sights. Southern Sights was the Melbourne link in the Australia/New Zealand network of Great Sights South Pacific day tour operators. Also in October 1992, Driver Bus Lines acquired two coaches and licences from Melbright Coaches when that operator ceased trading.
In May 1993, the "Pioneer" name was dropped and our primary day tour division became Gray Line Melbourne. May 1993 saw Driver Bus Lines biggest undertaking to date - the purchase of a new bus depot in Mt Waverley.
In June 1994, Great Sights South Pacific, a Sydney based day tour operator was acquired marking the Company's first venture outside of Victoria.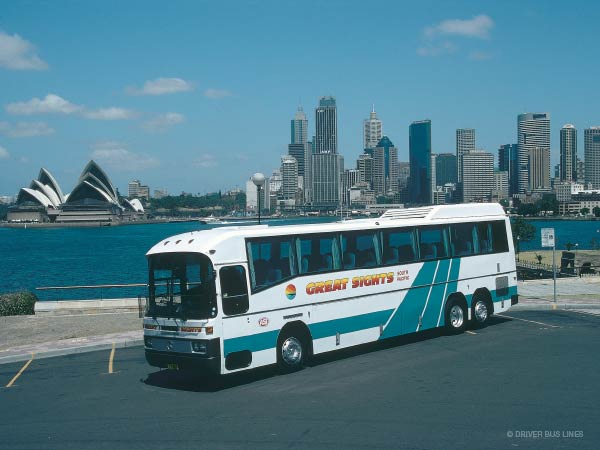 To accurately reflect the company's administration activities the name Driver Bus Lines Pty Ltd was changed to Driver Group Pty Ltd on 1 July 1996 incorporating three operating brands: Driver Bus Lines, Gray Line and Great Sights.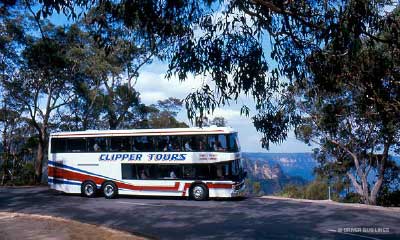 In January 1997, Sydney's Clipper Tours and Limousines, a 31 vehicle charter and day tour operator was purchased. The primary purpose of this acquisition was to acquire Gray Line of NSW and enable a strengthening and expansion nationwide of the Gray Line brand with Driver Group involvement.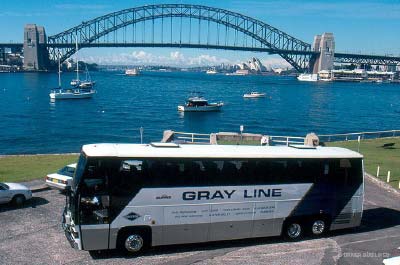 The Driver family made a strategic decision to work with partners in sightseeing outside of Victoria and in December 1997 Driver Group, Bryan Williams and Sita Australia became minority partners with Wayne Clift in Bellara Forge, a Brisbane/Gold Coast sightseeing operation. Brands acquired included Australian Day Tours and Coach Trans Sightseeing, with Gray Line subsequently being introduced.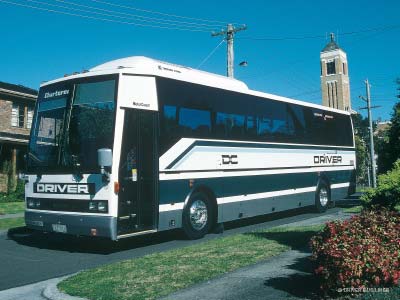 In February 1998 the Clipper Charter and Limousine division was sold to the Deane Family, the original operators of Clipper Tours, but the Gray Line Sightseeing was retained.
Bryan Williams, Driver Group CEO then became a minority partner with Driver Group in both Gray Line and Great Sights brands in Sydney while Driver Group supplied the vehicles from its fleet of Sydney based coaches.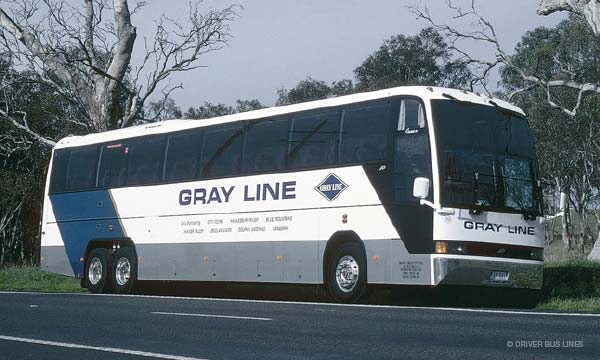 ---
2000 to 2009
(Click on photos to enlarge) - Images free to share and distribute
On 1 November 2000, Driver Group purchased a controlling interest in Gray Line Adelaide from the Gill family, along with minority partners Bryan Williams (CEO), Wayne Clift (Brisbane/Gold Coast) and Grant Burton (Adelaide Manager). A code share agreement was adopted with Adelaide Sightseeing while Coachlines of Australia initially became the coach supplier before Driver Group.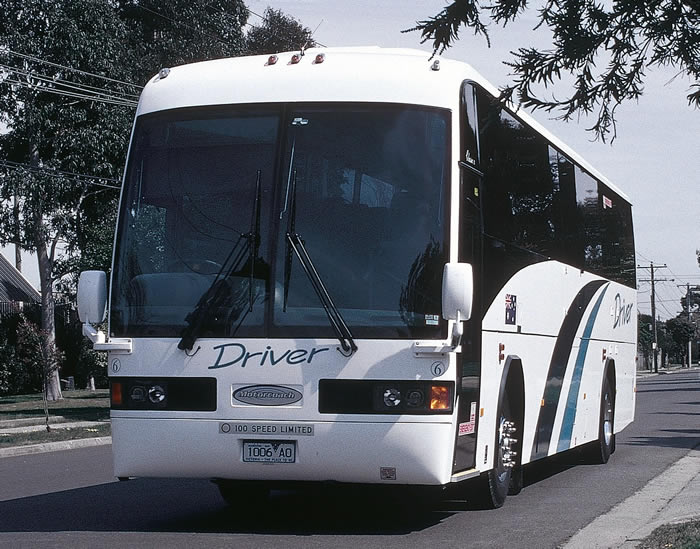 On 28 March 2001 Driver Group and Bryan Williams established Pacific Sightseeing Services as the holding company that would conduct Sightseeing nationally. The first venture was to establish Gray Line in Tasmania (Tasmanian Sightseeing) on 9 May 2001 with Experience Tasmania as a minority partner and coach supplier.
On February 11 2002, Driver Group acquired the hop on, hop off Melbourne City Explorer service from London Transport with the ultimate goal of offering hop on, hop off service in all Gray Line locations where appropriate. Mid year 2002, Pacific Sightseeing Services received the Gray Line licenses for Western Australia and the Northern Territory to activate over the next 12 to 18 months.
The Gray Line license for Cairns and far North Queensland was purchased from Charles Woodward of Tropic Wings on January 16 2003. Pacific Sightseeing Services would work in conjunction with Tropic Wings in offering a Gray Line program for Cairns and the Great Barrier Reef.
In June 2003, Driver Group re-acquired the shareholdings of Bryan Williams, Grand Burton and Wayne Clift and surrendered its shareholding in Bellara Forge, Brisbane/Gold Coast. Driver Group then had full ownership of all mainland Gray Line locations except Brisbane/Gold Coast that remained with the Clift family.
Pacific Sightseeing Services was renamed Driver Group Sightseeing on June 26 2003.
Great Sights was introduced to the Adelaide market during September 2003 to compete in a more price sensitive segment, with Gray Line remaining at the premium level.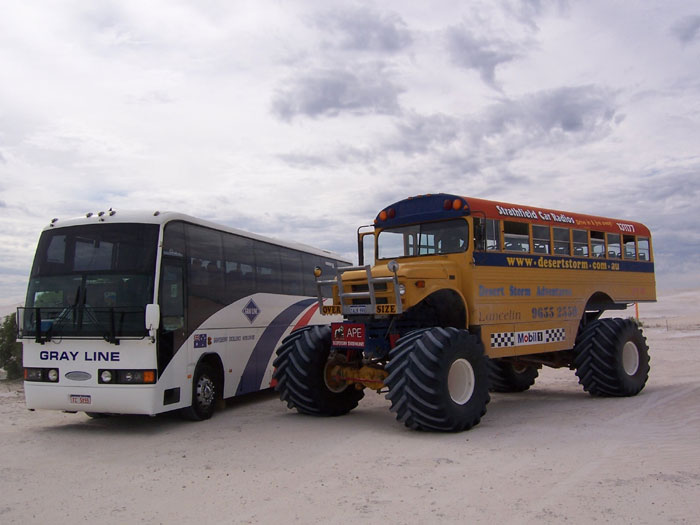 The roll out of Driver Group's national sightseeing network was significantly increased with the establishment of Gray Line in Perth during January 2004. No company was acquired and it was the first time Driver Group had started in a city from scratch.
In May 2004 Driver Group launched a full Gray Line Sightseeing program in Alice Springs featuring a daily tour to Uluru (Ayres Rock). Desert Wanderer's Uluru service was acquired from Austour as part of the Alice Springs program.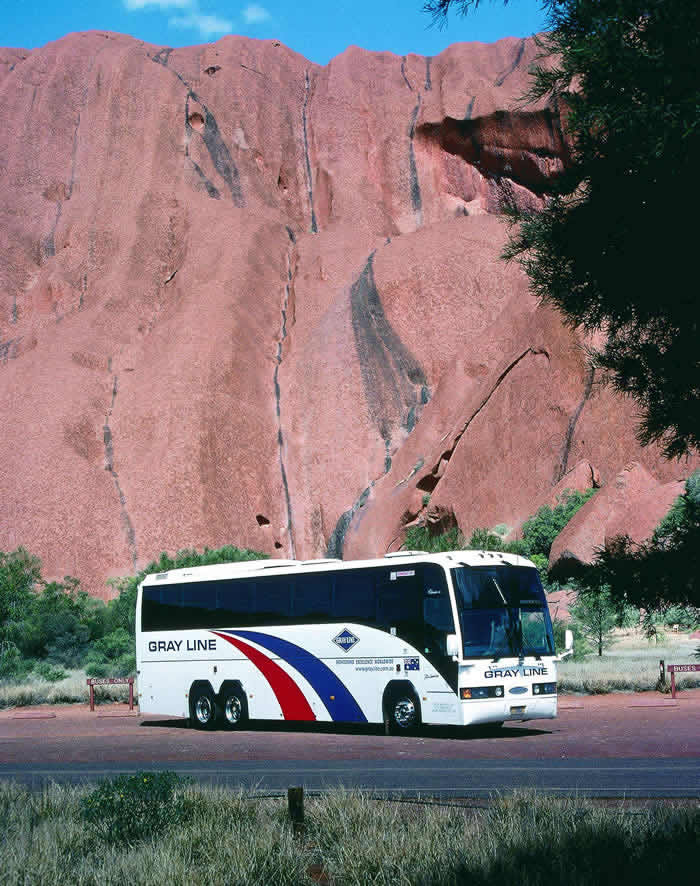 During February 2005, Driver Group purchased a shareholding in "Best of Australia Travel Centres", operators of "Best of Victoria Federation Square", Melbourne's largest tourism retail outlet.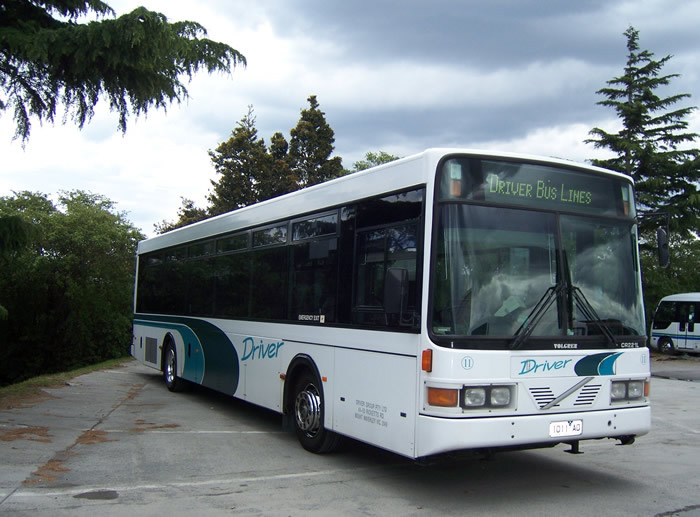 In April 2005, Driver Group's corporate structure was refocused to operate without the CEO role and would now reflect Melbourne as the base for its national sightseeing operation with sightseeing, route service, charter and fleet now unified under management reporting directly to Gary Driver.
In November 2005, a full Gray Line sightseeing program was released for Darwin in the Northern Territory, working in conjunction with AAT Kings. Darwin was the final link in offering Australia's only national sightseeing network
Driver Group's Board was now family oriented with Daryl Driver, Gary Driver, Kim Nadalin (nee Driver), Kelly Driver, Mark Driver, Senior Managers and an external adviser.
Driver Group refocused its charter operations and expanded into corporate charter and series charter( nationwide touring programs for wholesalers) using the Gray Line brand.
At the October 2007 Gray Line Worldwide Conference and board meeting in Hawaii, Gary Driver was appointed Chairman of the Board of Gray Line Worldwide. This was the first time a non North American board member was chosen to chair the Gray Line board and it solidly demonstrated how Gray Line was embracing a globally focussed outlook. A priority on Gary's agenda was to establish an underpinning structure of how Gray Line Worldwide operates, based on the major regions of the world – Europe/Middle East/Africa, North America, Central/South America and Asia/Pacific.
In October 2008, Driver Group acquired the Gray Line license for Brisbane and the Gold Coast in Southern Queensland from Bellara Forge (Clift family) giving Driver Group 100% ownership of all mainland Gray Line licenses and a controlling interest in Tasmania.
With a new sub licensing provision available from Gray Line Worldwide, Driver Group identified new and existing locations where a sub license would provide significant benefits to the Gray Line Australia network.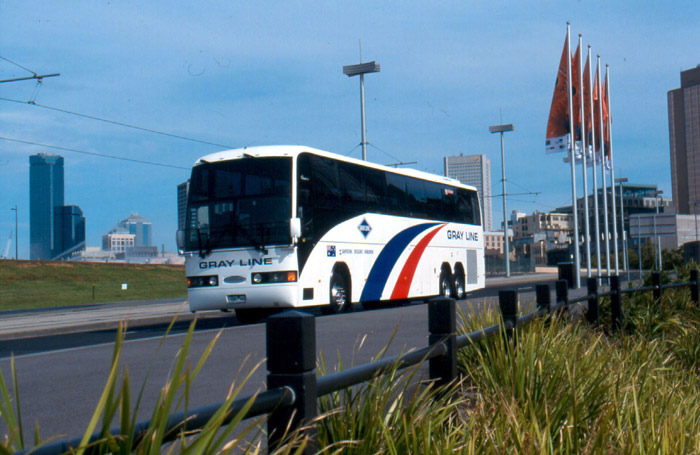 The first location where Driver Group sub licensed its Gray Line brand to a third party was Katoomba in the Blue Mountains, New South Wales. Fantastic Aussie Tours owned by the Cronshaw family, would now provide Gray Line branded services in the Blue Mountains region under license to Driver Group.
Alice Wanderer from Alice Springs, Northern Territory owned by Craig Cotterill, Pinnacle Tours in Perth, Western Australia owned by TUI Group and Escape /Australian Day Tours in Brisbane/Gold Coast, Queensland owned by JPT also provided Gray Line branded services under license from Driver Group during 2009.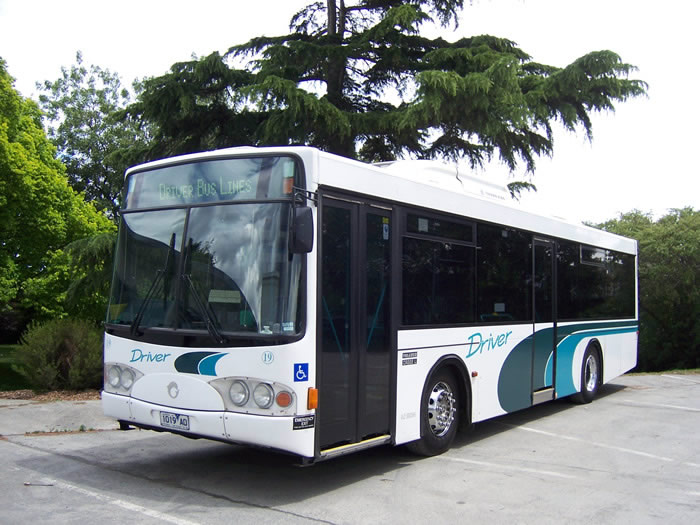 On June 30 2009, Mark Driver became a director of Driver Group as Daryl Driver after 42 years of service, semi-retired. Mark, Kelly and Glen Driver also became shareholders on June 30, 2009.
July 2009 marked the passing of Gary and Daryl's mother, Linda Driver, aged 89 years.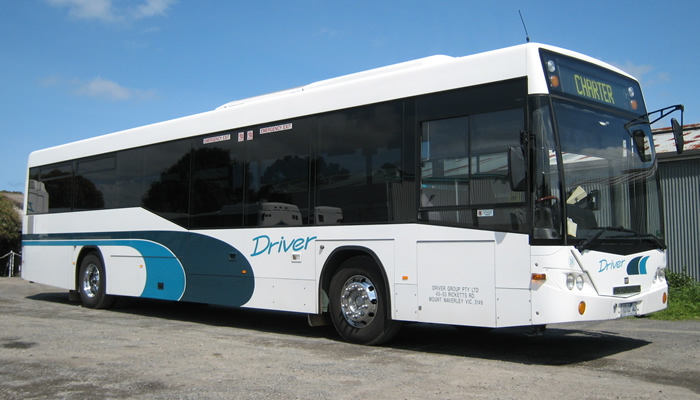 In December 2009, Driver Group acquired a controlling interest in Holiday Special Packages (HSP), a domestic wholesaler packaging accommodation and tours throughout Australia.
The founding Anderson family retained the remainder of the HSP shares with James Anderson appointed as Managing Director. Administration was relocated from Adelaide to Driver Group in Melbourne.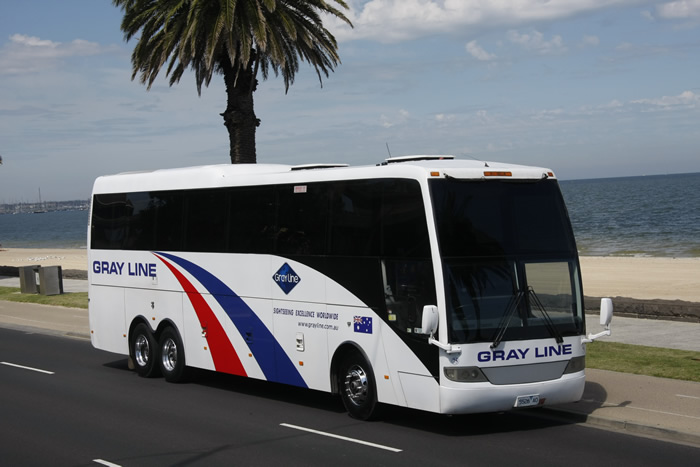 ---
2010 - 2019
(Click on photos to enlarge) - Images free to share and distribute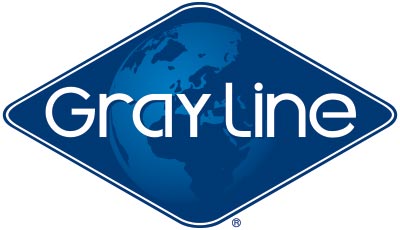 Gray Line worldwide celebrated 100 years of sightseeing in 2010 and introduced an updated blue diamond logo emphasizing a global focus in a more contemporary design.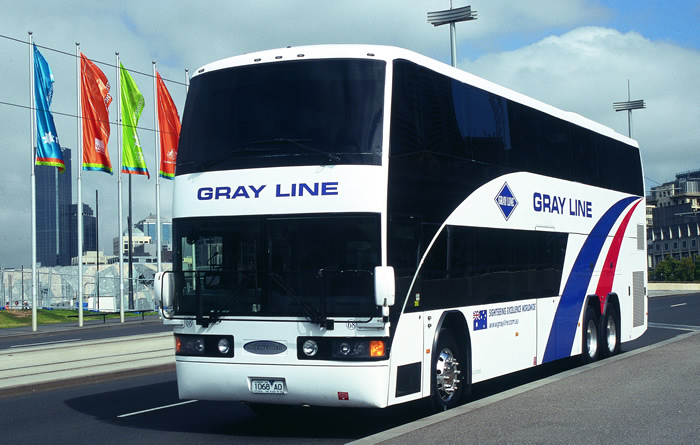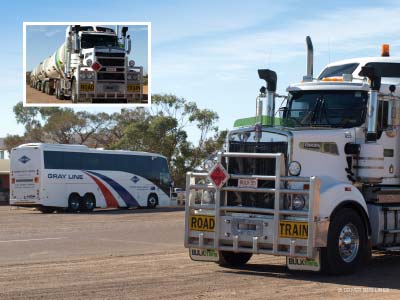 At the Gray Line Worldwide 100th anniversary conference held in New York during August 2010, Gray Line Australia, along with Gray Line New York and Gray Line Alaska, was honoured with the 100 years of Innovation award. "This award is at the pinnacle of all great honours in our industry. It recognizes the three companies that have most positively impacted Gray Line history. They are considered the best of the best. Considering we've been in business for over a century, this award is unparalleled." said Brad Weber, President and CEO of Gray Line Worldwide.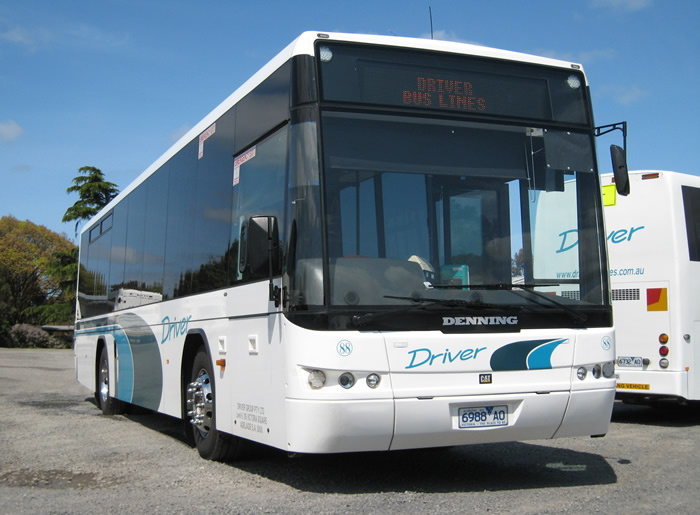 In September 2010, route 627 Oakleigh-Chadstone-McKinnon was split into two new routes with an extension to Middle Brighton, service upgrades and two additional buses added to provide the service. The new routes were route 625 Chadstone-Elsternwick via Oakleigh and Ormond and route 626 Chadstone-Middle Brighton via Carnegie and McKinnon.
Driver Group made a substantial acquisition in October 2010, with the purchase of four school bus and charter operators on the Mornington Peninsula, south east of Melbourne. In an era of industry consolidation, this regional acquisition would give Driver Group a greater footprint, bringing the fleet size to 120.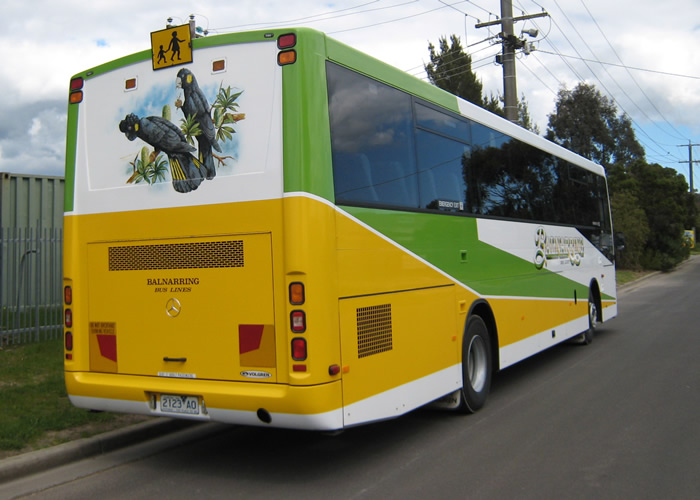 Companies acquired were Mawson's Coaches from Richard Mawson, Old Tyabb Coaches from Brian and Lynn Dobson, Balnarring Bus Lines from Allan and Anne Marie Alderson, Coolart Bus and Coach from Brad and Kristine Johnston, with a total of 29 buses and 20 school contracts all coming together under the new Driver Coastal brand.
In November 2010, Driver Group sold the property at 108-110 Glen Iris Road, Glen Iris which had served as its primary depot since 1939, and around the same time the family acquired properties in Ricketts Road, Mt Waverley opposite the 45-53 Ricketts Road existing depot and office.
On January 21 2011, Holiday Special Packages (HSP) came under full Driver Group ownership and control with the Anderson family no longer involved.
June 30 2013 saw Driver Group's most significant event in its history take place – the sale of the route services on which it was founded. As Driver Group was sold with all charter, tour, school and related assets retained, a new company, Driver Group Australia (DGA) was established on July 1 2013 with Mark Driver as Managing Director and Gary Driver as a director and Daryl and Gary Driver as sole shareholders.
The purchaser was ComfortDelgroCabcharge (CDC), a joint venture company between ComfortDelgro from Singapore and Cabcharge Australia. CDC purchased our five route services – 612, 623, 624, 625 and 626 and 42 route buses.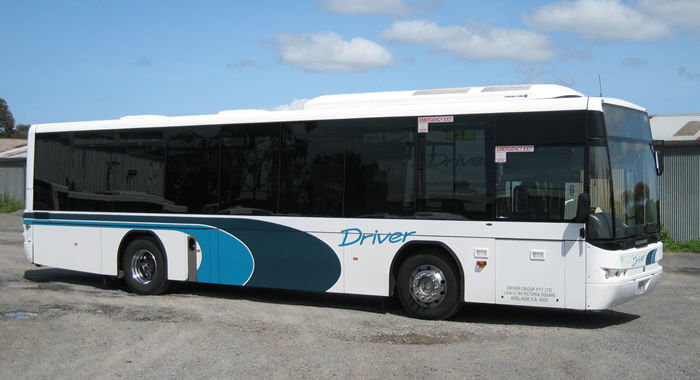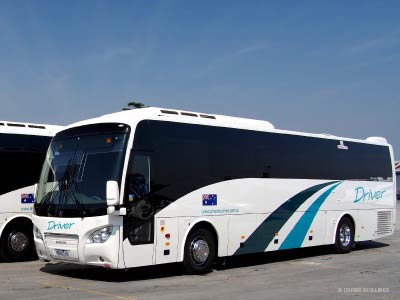 Driver Group Australia and its internal support systems and organisational structures needed to be dramatically restructured to become efficient and effective based on a smaller operational size, in a highly competitive charter and school market. Additional vehicles were needed as soon as possible to cover commitments. Coaches based interstate were relocated back to Melbourne and orders were placed with Denning and Scania/Higer to supply new additional vehicles.
During 2013, in conjunction with fleet returning to Melbourne, DGA appointed Australia Wide Coaches to operate Gray Line Sydney and Grant Burton to operate Gray Line Adelaide on DGA's behalf with five year contracts. DGA retained full ownership of the businesses and provided support as required.
In October 2013, Gary Driver's six year chairmanship of Gray Line Worldwide reached its term limit and Gary was made an honorary member of the board.
DGA ceased operating Holiday Special Packages on March 31 2014 owing to a growing trend for domestic Australian travellers to holiday overseas or take cruises.
On August 29 2014, Best of Australia Travel Centres, of which DGA is a shareholder, changed its name to Australian Visitor Centres.
Peninsula Explorer Hop on Hop off tourist service was launched on the Mornington Peninsula on November 1 2014. DGA operated the open top double deck coaches on behalf of a consortium headed by Charles Davidson of Peninsula Hot Springs and six shareholders including DGA. The vehicles were on hire from City Sightseeing in Sydney and were garaged at the DGA Hastings depot, however the service failed to gain significant patronage and ceased operation on January 26, 2015.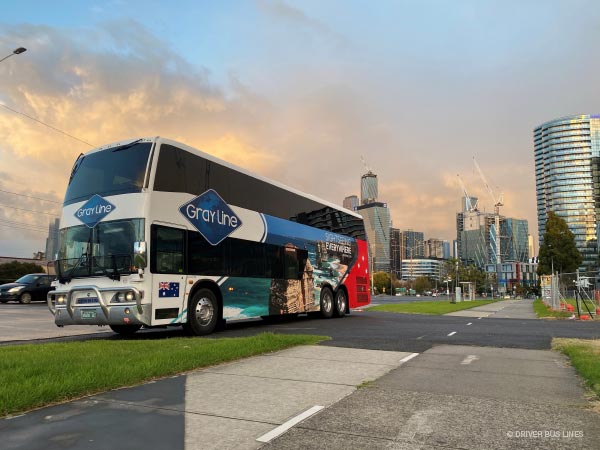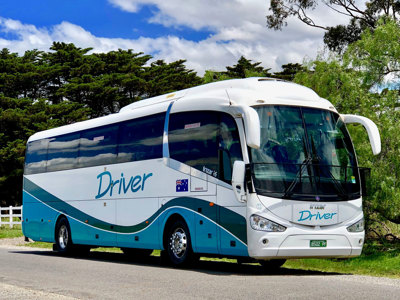 For the 2016 school year, Driver Bus Lines secured a number of additional school contracts in Melbourne and on the Mornington Peninsula, resulting in the bulk purchase of ten new Scanias with six Higer bodies and four Irizar bodies.
On December 1 2017, Grant and Patrice Burton, operators of DGA's Adelaide day tour business, retired resulting in DGA taking back full operation of Adelaide.
January 2018 saw DGA again secure additional school contracts requiring further significant fleet growth to meet obligations. The result was another bulk purchase, this time 14 vehicles, mainly Scania/Higer and Scania/Irizar.
2018 also saw Australian Visitor Centres (AVC) formally 'Best of' Australia Travel Centres, begin a progressive closure of some of its outlets. AVC Perth closed in July 2018 and with the AVC site at Federation Square being demolished as part of the Cross City rail tunnel, it too was terminated in August 2018. AVC Adelaide Airport followed in early 2019.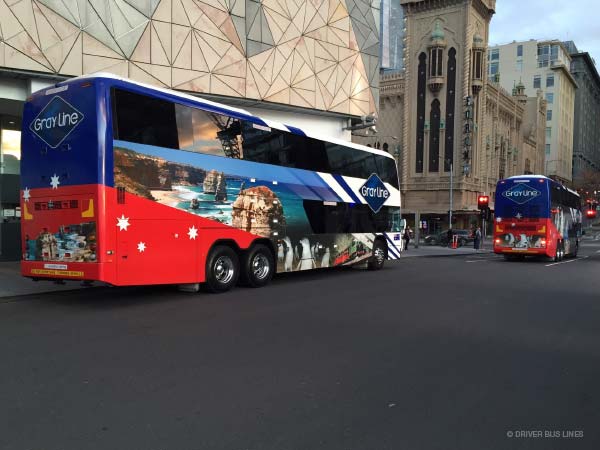 2020 Onwards
(Click on photos to enlarge) - Images free to share and distribute
With the dawn of a new decade, our business was hit hard, first with bush fires in south east Australia and then the Covid19 pandemic.
National border closures in March 2020 saw our sightseeing day tour business go into hibernation but 2021 began to show signs of promise with at least charter and school services resuming.
Sightseeing re-opened on December 9 2022, but international vistor numbers to Melbourne were low. On November 22 2023, the decision was made to shut down sightseeing permanently after 34 years of Driver family operation and to focus on our core business of charter and school services.
Driver Group Australia has been trading successfully since 1931 and currently operates a fleet of 156 buses and coaches made up of school and charter buses, tour coaches and our Driver Classics historic fleet. The preferred bus and tour coach brands are Scania with Irizar or Higer bodies and Denning with Cummins power.
Driver Group Australia has built an enviable reputation for service and quality in all aspects of operation. The future plans of Driver Group Australia are to remain family owned and to strengthen operating areas as and when required. The newer generations of the Driver family are continuing to build on the strong foundations, goals and principles of the founding Driver Brothers.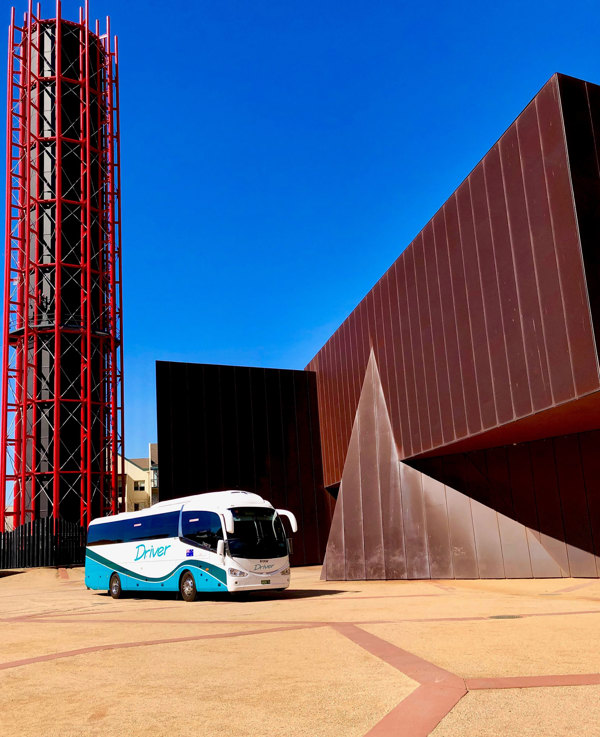 ---